A chance for a brighter future: Providing clean water for Bishop Sulumeti Girls Secondary School
Imagine being a student at Bishop Sulumeti Girls Secondary School in Western Kenya, where the only source of water comes from a spring or a dug water hole that you sometimes have to walk miles to reach. Every day, you risk falling ill from drinking this water, but you have no other choice. This is the reality for many young girls at this school.
But together, we can change that.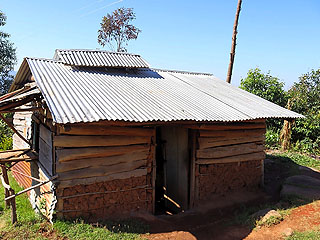 We're supporting a fundraising project to create a new rain catchment system that will provide clean, safe drinking water for the students at Bishop Sulumeti Girls Secondary School. With your support, we can ensure that these girls have access to the basic human right of clean water.
Creating long-term water solutions…
These simple systems connect downspouts (gutters) to a central water tank capable of holding about 100,000 liters of water or more. This means that when it rains, the runoff will be collected and stored – improving the infrastructure and providing a reliable source of clean, safe drinking water for the students.
Not only will this project provide clean water, but it will also include the construction of handwashing stations, regular water testing, and sanitation education. This means that the students will have the knowledge and resources to maintain good hygiene practices, preventing the spread of disease and illness.
…And an opportunity for the schoolgirls to chase their dreams!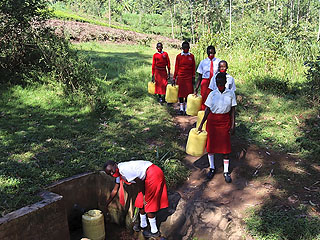 By donating to this project, you're part of something much bigger. You're providing clean water to these girls, but you're also giving them a chance at a brighter future. With access to clean water, they'll no longer have to worry about falling ill, missing school, or having to walk miles to fetch water. They'll have more time to focus on their education and chase their dreams. It's a chance for them to break free from the cycle of poverty and build a better life for themselves and their families.
Join us in making a difference to the lives of these young girls. Your donation will change their lives forever.
Donate today and be the change these girls need.